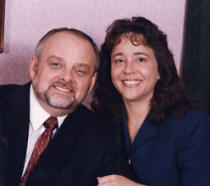 Mary and Jeanette, Director of Bible Centered  Reaching Children and Strengthening the Church Worldwide with BCM International
UPDATE NOV/DEC 2020
HAPPY THANKSGIVING 2020!! This hasn't been an easy year for much of our planet. And yet we can say with the Psalmist: "Give thanks to the Lord for his unfailing love and his wonderful deeds for mankind, for he satisfies the thirsty and fills the hungry with good things" (Psalm 107:8-9closeERROR: The IP key is no longer supported. Please use your access key, the testing key 'TEST'closeERROR: The IP key is no longer supported. Please use your access key, the testing key 'TEST'closeERROR: The IP key is no longer supported. Please use your access key, the testing key 'TEST'). Despite a pandemic, we have been blessed with shelter, food, clean water, health care, safety, global peace, loved-ones, fellowship, and even some much-needed quiet time due to quarantine.
We've also been blessed by God's provision and protection for BCM ministries and missionaries around the world. When we last wrote, we never dreamed coronavirus concerns and restrictions would still be with us as we approach the end of 2020. One reason we haven't written more often in recent months is because little has changed since our last update with much of BCM's global ministry still in virtual mode. But that "little" has been exciting.
Africa has seen 79 new top children's ministry leadership trainers from eleven countries prepared to take that training to their own denominations. Within recent months many of these trainers have already trained hundreds more in their countries through both in-person and virtual events. In Recife, Brazil, where BCM reaches ten thousand favela (slum) children a week, the shut-down of Bible clubs led to BCM Brazil missionaries and volunteer teams instead personally visiting each child's home, sharing the gospel along with tutoring school lessons, organizing food drives and medical attention, offering in-home English, music, cooking, and hair care lessons.
This summer's camps, both in-person (PA, NY, MT in the United States, Nova Scotia, Netherlands, Brazil) and virtual (Canada, Ireland, Italy) were packed out. Zoom Bible clubs as far afield as Nigeria and Myanmar continue to reach thousands of children. In Bolivia, BCM missionaries have provided health care and food relief to hundreds of COVID-affected families. Online Bible Club and other programs produced by BCM field teams in English, Spanish, Chinese, and other languages will be ministering to children and adults long after quarantine is lifted.
In the Philippines, where over a hundred BCM churches came together early in quarantine for joint virtual worship services, Sunday school, children's and youth outreaches, discipleship, and more, country director Gerlyn de Jesus shares how God has worked through COVID:
"Here in the Philippines, we are seeing beauty beyond this pandemic as we witness Christ's love expressed in many ways. As lock-down limited our mobility and quarantine hindered the physical gathering of the believers, online worship, prayer, and instructional webinars became the trend. Within the BCM Philippines family, pastors are readily supporting each other's ministries instead of focusing on their own. Local churches are cheerfully extending help to believers from other local congregations. Young people are reaching out to share God's love and minister to their friends. Individuals and families are generously giving financial assistance and words of comfort to pastors and individuals who have contracted COVID and to families who have lost loved-ones to this virus."
These words could be repeated on so many of our ministry fields across Asia, Africa, Europe, Latin America, and North America. We will be sharing more of their stories next month as we release our year-end magazine issue. For more on what God is doing right now across BCM ministry fields, check out our FaceBook page.
Meantime, on this Thanksgiving 2020, we thank God for the privilege of serving in God's kingdom together with His people. We thank God for each of you whose prayers, giving, and support continue to spread the gospel through BCM around the world. In a crazy, uncertain world, may your holiday season 2020 overflow with blessings as you bless others and may the peace of God, which surpasses all understanding, guard your hearts and minds through Christ Jesus (Philippians 4:7closeERROR: The IP key is no longer supported. Please use your access key, the testing key 'TEST'closeERROR: The IP key is no longer supported. Please use your access key, the testing key 'TEST').
Serving together with you in God's Kingdom,


Dr. Martin and Jeanette Windle
BCM International
For far more field news than we can share here, you can always find daily posts, prayer, and praise on our BCM Facebook page. And thank you again for your prayers and partnership with us and the BCM global family.