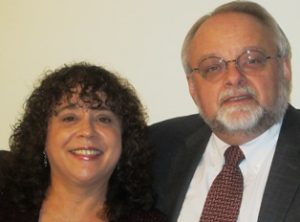 MARTY AND JEANETTE WINDLE
Directors of Bible Centered Ministries (BCM) International.
UPDATE AUGUST 2021…..
Is it possible Summer 2021 is almost over? The two months since returning from our seven-week ministry road trip have been jam-packed. Above all, we are thankful for many of our BCM fields opening back up for in-person ministry. Our BCM World mission magazine (of which Jeanette is editor) offers a single article spread of the "new normal" in BCM global ministry as you can read here: BCM Moves Beyond Covid.


(Photo: Camp Promise for mentally disabled campers, Big Sky Bible Camp, Bigfork, MT)
Meanwhile as North America opens up, Jeanette taught her first in-person conference in July on faculty with Montrose Christian Writers Conference. August 12-16, she flew to St. Louis to participate in the 2021 AWSA (Advanced Writer Speaker Association) conference and Christian Product Expo.

(Photo: Book-signing at Christian Product Expo with co-author Forever Faith: The Abe Cruz Story, St. 
Louis, MI)
(Photo Right: On Golden Scroll Awards "red carpet" with co-author Forever Faith: The Abe Cruz Story and Forever Faith partner Jim Spargur)
The culminating Golden Scroll Awards banquet proved exciting when Jeanette's latest collaborative title, Forever Faith: The Abe Cruz Story won Christian Market Book Award Memoir of the Year and 3rd place finalist for Golden Scroll Award Memoir of the Year (see press release).

On a much sadder note, our dear sister Assiena Maseko, who has headed BCM's children's ministry in Swaziland for more than four decades, became the last BCM
 missionary to lose her life to Covid. She and one other BCM colleague with volunteer teams have been reaching 10,000 children a week.
Please pray for her family grieving her loss and so many of our ministry leaders and volunteers across Africa, Asia, and Latin America especially who still don't have access to vaccines or health care in this crisis.
(Photo Left: Marty with Assiena Maseko to school release Bible club, Swaziland)
(Photo Below: Bible clubbers singing, school release Bible club, Swaziland; children stand obediently in orderly rows entire club!)


On the family health front, Michael has been improving steadily over the past year but suffered a relapse this past month that put him in the hospital for six days and on some heavy medications for several weeks. He returns for updated lab tests this coming week. He hopes to return to finishing his last stage of his PhD this January. Meanwhile, our daughter Ellie had minor brain surgery today to remove two aneurisms that had shown up in a CAT scan. The surgery went well according to the doctors, and she is in recovery now.
Please pray for her full recovery as well as Michael's.
Praise God that Jeanette is finally recovered from her strong reaction to the Moderna vaccine.
(Photo Below: Chapel, BCM teen camp, Recife, Brazil)

With the world opening up for travel, Marty has been booking tickets. He plans on traveling to South Africa in October to process a dozen new missionary candidates from four African countries, including two new missionary candidates for the ministry in Swaziland. For that to happen, flights need to open up from the various countries, COVID measures allow everyone through, and civil unrest in South Africa to stabilize.
Another major concern is for doors to open in Latin America for processing and funding potential missionary candidates in Brazil, Bolivia, Ecuador, and Cuba, where Covid restrictions have placed many of these prospective BCM missionaries on hold for over a year.
Please pray that each of these elements come together by October
Pray also for Marty as he keynotes at several North American missions conferences in October and November.


(Photo: Skit night at BCM teen camp, Recife, Brazil)


(Photo: Water sports outing, Camp Streamside, Poconos Mts, PA)
One final big announcement. This past week, the BCM board announced the official launch of the presidential search committee for the future president of BCM International. This does not in any way change Marty's responsibilities in the short run. But he has now served as president of BCM for over fifteen years, and with his 65th birthday less than two years away, the goal is to have in place capable, experienced leadership to take BCM into the next generation within the next 2-3 years. Our own goals will then be to continue serving God in other capacities as long as we have strength and health. Please do pray with us that God raise up just the right leader for BCM's future just as He called Marty fifteen years ago.
Thank you for continuing to stand behind us in prayer. As always, for on-going daily news of what God is doing right now across BCM ministry fields, check out BCM International's FaceBook page.
Serving together with you in God's Kingdom,


Dr. Martin and Jeanette Windle
BCM International