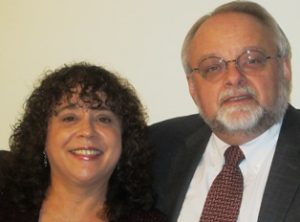 MARTY AND JEANETTE WINDLE
Directors of Bible Centered Ministries (BCM) International.
UPDATE MAY 2021…..Urgent Prayer Request
As the northern hemisphere heads into summer and there are lifting of Covid restrictions across North America, we would ask prayer for one urgent request from our Asia fields—an out-of-control fresh wave of Covid that has collapsed health systems in India and surrounding nations and led to the loss of countless Christian ministry leaders and church members along with general population. Hospitals are out of beds and oxygen for treatment.


(Photo: Mass cremation of Covid deaths)
Official latest figures from India alone are almost a half-million new cases and five thousand deaths per DAY. This does not include an unknown number who for lack of access to the health system are not even being reported to government agencies. Mission Network News reports well over a hundred prominent Christian leaders in India who have passed away from Covid in the last several weeks.


(Photo: Covid patient on oxygen in street due to lack of hospital beds)
What does that mean for BCM? The BCM India family alone includes 240+ church planting missionary families along with children's ministry teams, thousands of volunteers, and hundreds of churches. We are receiving daily reports of more BCM missionaries, leaders, congregations who are sick with Covid and/or are passing away. We mentioned in our last update the passing of our top Ukraine leader Timothy Dymchenko just one week after he was diagnosed.
We are deeply thankful that our BCM Nepal director Rabin Vaidhya and his family, who contracted Covid this month, is recovering. So is Rev. Naik, BCM director for Orissa region, and his family. BCM Bangalore leader Rev. Maney has been released from the hospital but is very weak. But in just two days, Rev. S. Isaac (see photo left), BCM coordinator for southern India, passed away four days after being admitted to the hospital, while our BCM children's ministry leader in Ambattur, India, Mr. Prabhu (see photo below), also passed away.
If this is what is happening among our area leadership, we can only imagine what is happening in the church congregations and villages and towns, where deaths are not even statistics but mass cremations. Our BCM leadership have shared reports of entire and villages down with the virus.
Please pray specifically for the names mentioned above, both the families of those who have lost their lives to Covid as well as those who are recovering.
Please pray for the ministries affected that God will supply ongoing leadership.
Please pray for India and the entire region and especially for God's people in this region of the world where both medical care and vaccines are in such short supply. Pray that God's will and working happen in bringing people to His Kingdom despite and even because of this ongoing pandemic.
Please continue to pray as well for the families and ministry of Rev. Timothy Dymchenko in the Ukraine and brother Lawrence from our BCM India headquarters in Hyderabad, whose passing we shared in our last update.
A praise is that our Myanmar leadership and orphanage/Bible Institute in the capital of Rangoon remain safe. But the situation remains volatile, so please continue to pray. Above all, that the freedom of preaching the gospel during the past ten years of democracy will not be lost.
Providing aid to affected BCM church planting missionaries, needy families, widows, and children is an ongoing program we had hoped would no longer be needed by 2021. Instead, need is at an all-time high. If you are interested in donating to that need, this can be done through BCM at this giving LINK. designated specifically to BCM India crisis (and as available and needed, surrounding areas).
Thank you for standing with us and God's people, specifically the BCM family worldwide, in "such a time as this." As always, for on-going daily news of what God is doing right now across BCM ministry fields, check out BCM International's FaceBook page.
Serving together with you in God's Kingdom,


Dr. Martin and Jeanette Windle
BCM International