MAY 2022 UPDATE…….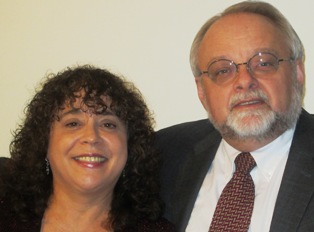 Thank you for your continuing prayers. A few updates on prayer requests. First, Jeanette arrived safely back home from Littworld, the triannual global Christian publishing/writing conference held this year for the first time in Eastern Europe, an hour from Budapest, Hungary, on banks of beautiful Lake Balaton. The conference had already been postponed from fall 2021 due to Covid restrictions. That it came together and did not have to be cancelled in the current conflict situation was truly a miracle. In total, 175 brothers and sisters in Christ from 51 countries gathered for training, fellowship, and networking for six days.
Jeanette has been involved with MAI and taught at every Littworld since 1998, so this was a wonderful time of meeting again old friends from the global Christian publishing/writing family and making new ones. Truly a taste of heaven. She taught a two-part workshop series on writing the true-life non-fiction title as well as a workshop on fiction plot development. Among those delegates were five from Ukraine, including a top Christian publisher from Bucha (see our last update), who works closely with our own field leadership there and had just arrived from there, so it was a delight to receive on-the-ground updates as well as send greetings and some aid  (again forgive lack of names for security reasons).
Following up on the Ukraine situation, we give both praise and request ongoing prayer. Praise God more than $240,000 has been raised by the BCM global family for Ukraine. Thank you! These gifts have provided emergency transportation, safe havens, and supplies to both missionaries and others, and aid to fleeing refugees. Our ministry leaders continue to ferry aid, both purchased with funds and donated, into Ukraine. They ask prayer for the fuel situation as gas is severely rationed, which has made their aid runs more difficult. We have also heard from our remaining people in the Mariupol orphanage, who are housing a group of elderly, disabled refugees unable to travel. They are currently safe and were able to acquire fresh food supplies.
Our Ukraine field director, who is leading these aid runs, adds an urgent prayer request as they begin another aid run: "Pray for the road to XXX tomorrow! May 9 is a very important date for Russia. It is Victory Day in World War II. They are preparing missile attacks on our territory and not just that! Pray especially for these dates! Thank you again for helping us, for your prayers and your support! May God bless you!"
Again, there is so much more we could add but for security reasons cannot. We do want to share an opportunity for continued aid to Ukraine beyond financial giving, specifically short supply items requested by our BCM Ukraine missionaries. BCM International is working closely with BCM Europe relief efforts, which began at the start of the crisis, in meeting these needs, since some items are best donated in Europe for stewardship reasons. An up-to-date list can be found on the BCM website. Here is how you can participate:
Choose an item from the list. All need to be new (or close), shipping used items is not cost efficient.
Send your donation or have it delivered to BCM International, c/o Scott Hoffman, Jade International, Bay 101 Georgetown Building, Folcroft, PA 19032. Office: 610-522-9300 Ext. 123.
Complete and Attach a Bill of Lading form (also attached) to accompany your donation. This is for shipping and customs paperwork and BCM records. You will be given a gift-in-kind, tax-deductible receipt based on this form.
Donations shipping cost is $2,500 per pallet. Please consider giving toward those costs as well.
You can also
 continue giving at will for this crisis to BCM's Disaster Relief Fund at www.bcmintl.org/ukraine-crisis , designating for Ukraine. To give internationally, use Text-to-Give: @bcmi #ukraine, designated number 52014. As to what God is doing in Asia, Africa, Latin America, and other regions through BCM, if you haven't yet checked out the latest issue of our BCM World mission  magazine (of which Jeanette is editor), you can do so here. Further updates for prayer can be found at our BCM FaceBook page.
Further updates for prayer can be found at our BCM FaceBook page. To give for this crisis, go to www.bcmintl.org/ukraine-crisis or go directly to BCM's Disaster Relief Fund at our website (www.bcmintl.org), designating for Ukraine. To give internationally, use Text-to-Give: @bcmi #ukraine, designated number 52014.
Thank you for continuing to pray with us.
Dr. Martin and Jeanette Windle
BCM International