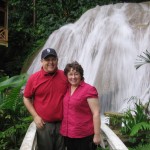 Bob and Judi Allen – Western Washington Field Director.
A ministry of Northwest Independent Church Extension
UPDATE SEPTEMBER 2016
PRAISE: For the healthy growth that we are seeing in the leaders and the people at Hobart.  This has bee a great source og blessing to both Pastor Rob and myself.
PRAISE: For God's supply in our needs.  You don't need the whole story, but God  has provided more than I had faith the He would for somethings that came up recently.
PRAISE: For God's gracious protection for our grandson, Sam, when he was recently in a very dangerous circumstance.  God is so good!!!
PRAY: For our grandkids, Daniel, Jonathan and Megan as they begin their new adventures at public school after these years of home schooling. The one comment I heard was that the kids now realize why weekends are so special! 🙂
PRAY: For Faith Bible Church as they continue to seek godly men for the Elder Board.  We have one man in training now, and we trust God will guide him to a clear decision about his service.
PRAY: For the healing of Judy's arm.  She recently took a fall coming out of our home as we headed out to Church, and broke her arm.  She will be in a sling for the next 6 weeks.  All this while she is trying to get over her recent treatments for some other medical issue.  She's strong in her faith and in the Lord, so she is in good spirits through it all.
Thank you for your prayers of us as well as the Northwest Independent Church Extension congregations.  Praise be to our God as we forever look to Him.